Supportmail
In case an unexpected error occurs during the use of portatour®, the user will be notified through an Exception message which will be logged, if possible. The logged Exceptions can be forwarded to the portatour® Support via email.
Open the portatour® tab and select Options/Exceptions.
Look for Exceptions related to the error by adjusting filter criteria as described in section Exceptions. High-light these Exceptions and select Email Selected to Support.
A page appears with a text field to describe the problem. Add the following information to ease analysis and troubleshooting:
What did the user intend to do?
What happened? (Error message / unexpected event)
What exact steps were performed? (Navigation steps in portatour®)
What data is affected?
How can the error be reproduced?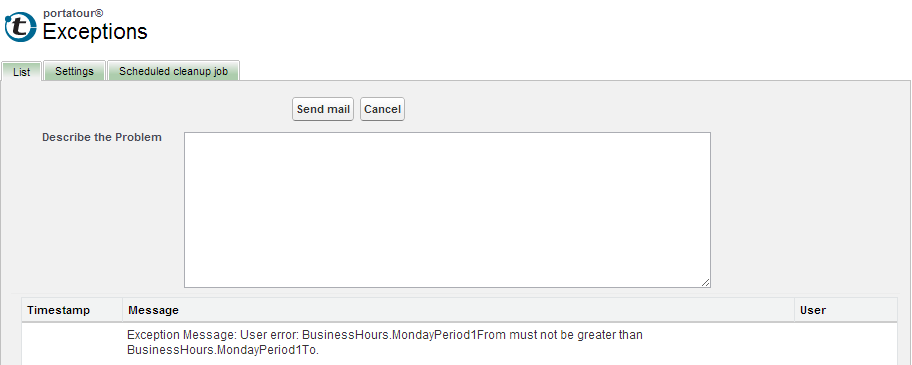 Select Send mail in order to email the problem description and selected Exceptions to the portatour® Support.