Navigation is done via the navigation bar at the top of the window and the navigation menu displayed to the right

.
In the multi-column mode, the most important program functions Schedule, Customers, Calendar, Tasks, Reports and Options are always shown directly in the navigation bar.

The remaining program functions can be accessed via the navigation menu

, which is opened with a simple click.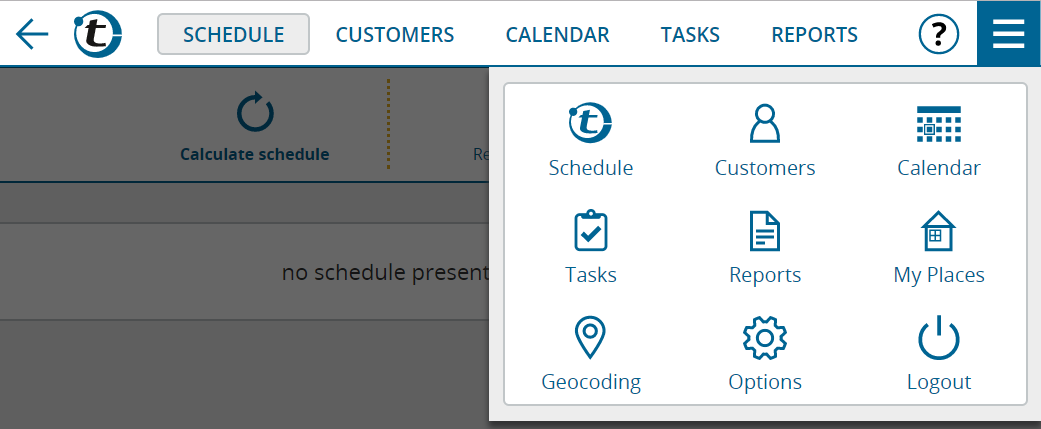 In the single column mode, all program functions are accessed via the navigation menu: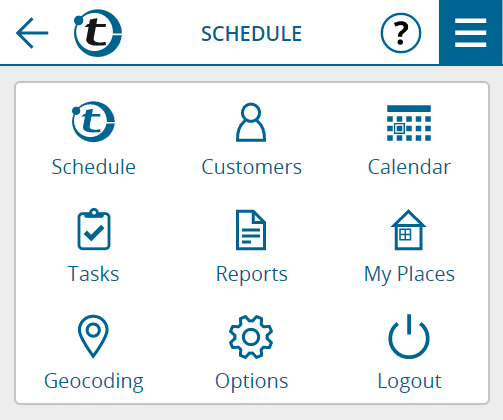 If there are current to-dos or important notifications requiring your attention, the navigation menu is displayed in red. The affected menu item is also displayed in red:

By clicking the portatour® logo in the navigation bar you get to the Schedule. The icon

in the navigation bar works like the back button in your web browser.