Upon request, portatour® compiles a report including your current schedule, a tabular summary of your call reports and a statistical analysis of the call-related customer data of your sales territory. The report is delivered via email or displayed for you as a website. For details on content and structure see section Contents of the report.
portatour® Anywhere provides the Request Report option for that purpose (Navigation menu > Options > Request report).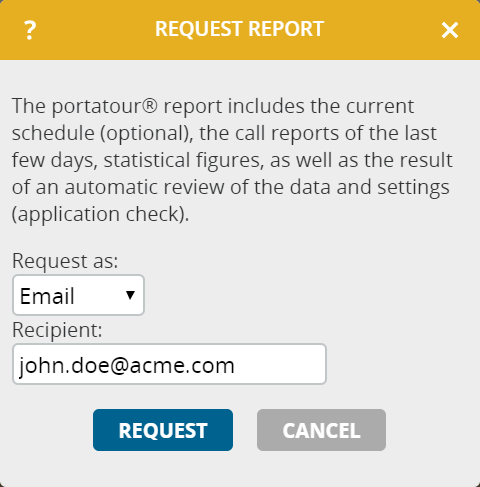 Go to Request as and select between the options Email and Webpage. Your email address is automatically preset. Alternatively, you can manually enter a different recipient. Continue with Request. The report will then automatically be displayed as a website or you will see a confirmation as soon as the server has forwarded the report to the e-mail address. Please be patient - this may take several seconds to complete.