portatour® Anywhere is web application where portatour® is primarily used. It is here that route plans are calculated and customized, call reports are entered and customer data is updated. Field forces use portatour® Anywhere on the road on cell phones or tablet computers during their daily routes.
The use of portatour® Anywhere is included in the existing license.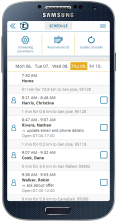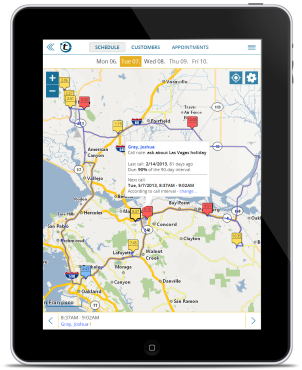 portatour® Anywhere works closely with portatour® for Dynamics CRM and synchronizes data records with Dynamics CRM. Therefore users always have access to current customer and schedule details from Dynamics CRM via cell phone or tablet computer and can leave their notebook at home. portatour® Anywhere does not have to be installed on the cell phone, but runs instead on portatour® servers and is accessed directly from the web browser by entering an internet address.
Hint: An internet connection is required for the use of portatour® Anywhere.