portatour® for Dynamics CRM communicates with the portatour® Server Farm. Data flows between the users' web browser, Dynamics CRM, the portatour® Server Farm as well as mobile devices. All connections are encrypted with SSL: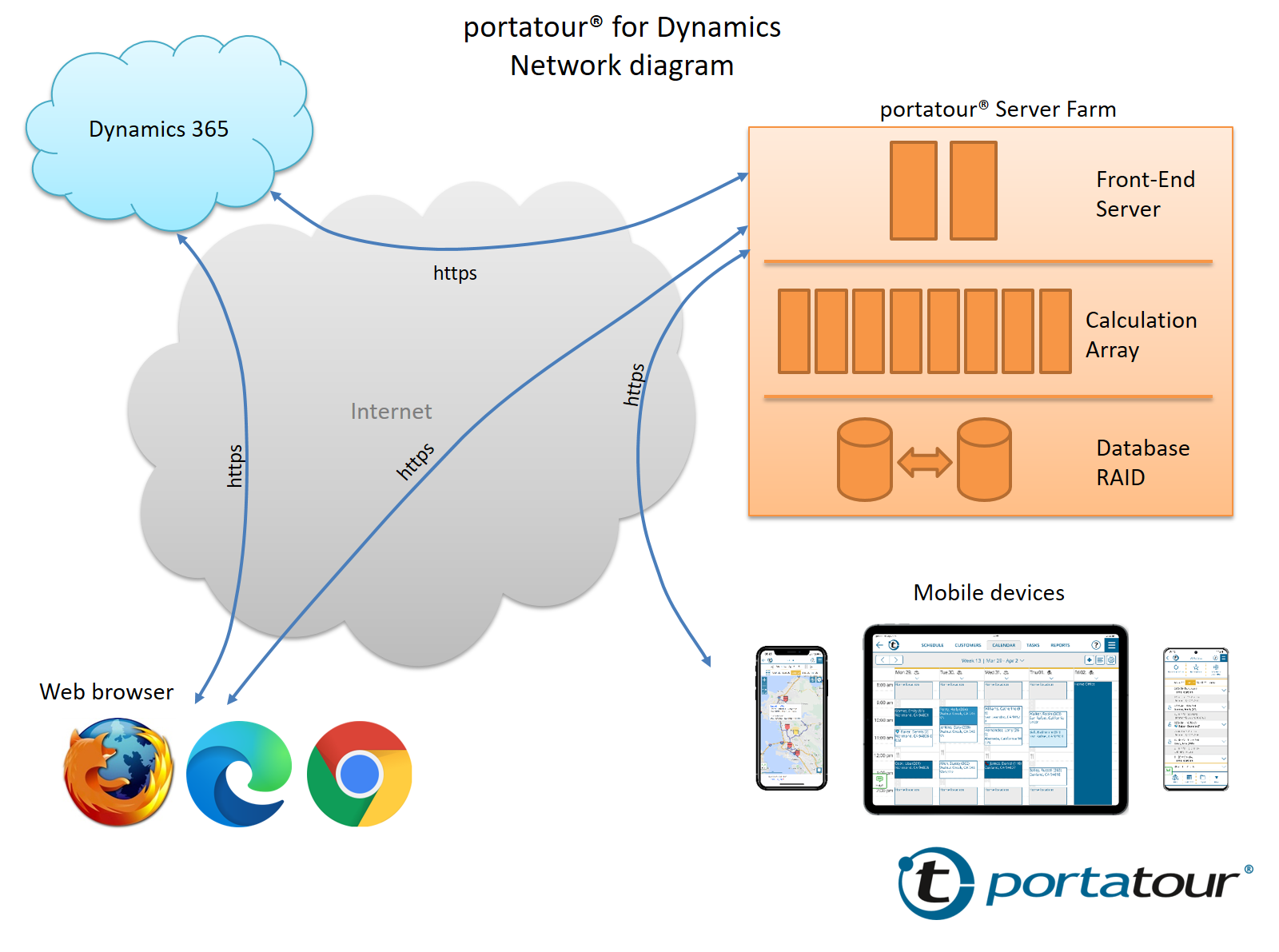 Data saved in the portatour® Server Farm
The following data of your Dynamics CRM organization are buffered temporarily in the portatour® Server Farm:
Data of custom objects that belong to the portatour® package

portatour® Organization settings
portatour® User Settings
Call settings for customers
Call settings for appointments

Names and address of synchronized portatour® customers (accounts, contacts and/or leads)
Synchronized appointments
Call reports that were added in portatour® Anywhere
portatour® custom property fields (Account, Contact, Lead, Appointment, Task)
This data is used for calculating optimized call schedules, for setting up portatour® Anywhere and to compile portatour® reports.
More information about data security and privacy can be found on our page for Information security.