Call reports are optionally created when clicking Called now. To log further activities (e.g. phone calls), click New Report. An input form appears. Enter the type of activity in the Subject field. The same form appears when you edit or delete an existing call report. For this, click

to the right of the activity (see Customer detail page).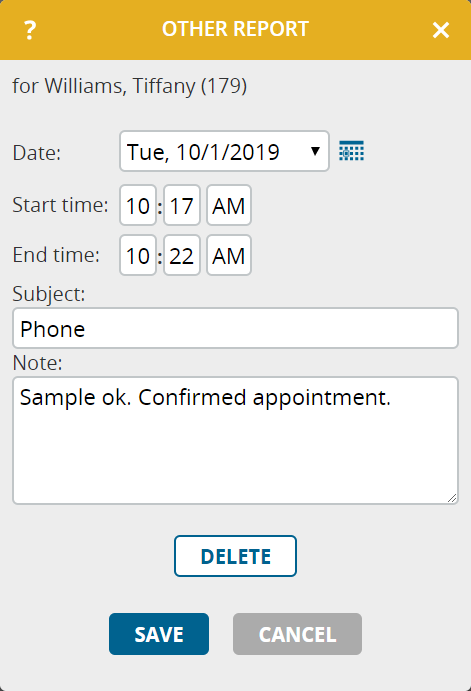 Press Save to save the new entry or modifications to an existing entry. Press Delete and the entry will be irrevocably deleted.