If your organization works in the Multiple sales reps per customer Mode and your customers are transferred – perhaps in course of a territory allocation – to a different user, you can transfer the call settings in a mass operation. Instead of letting a new user activate the customer, you can handover the well-arranged call settings to the new user. Start by transferring customers to users by using the Salesforce on-board means.
Afterwards, you can transfer the call settings collectively. Open the portatour® tab, select Options from the portatour® menu and open customer activation. You can select the customer data type in the Transfer portatour® data section: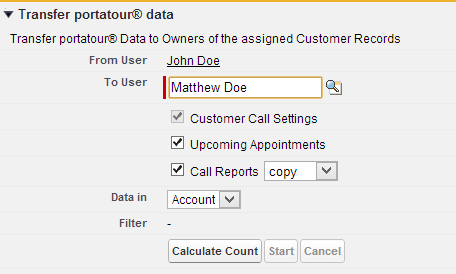 Select Calculate Count and check the preview. A list of call settings owned by you will be shown, which are assigned to customers who are not owned by you (anymore):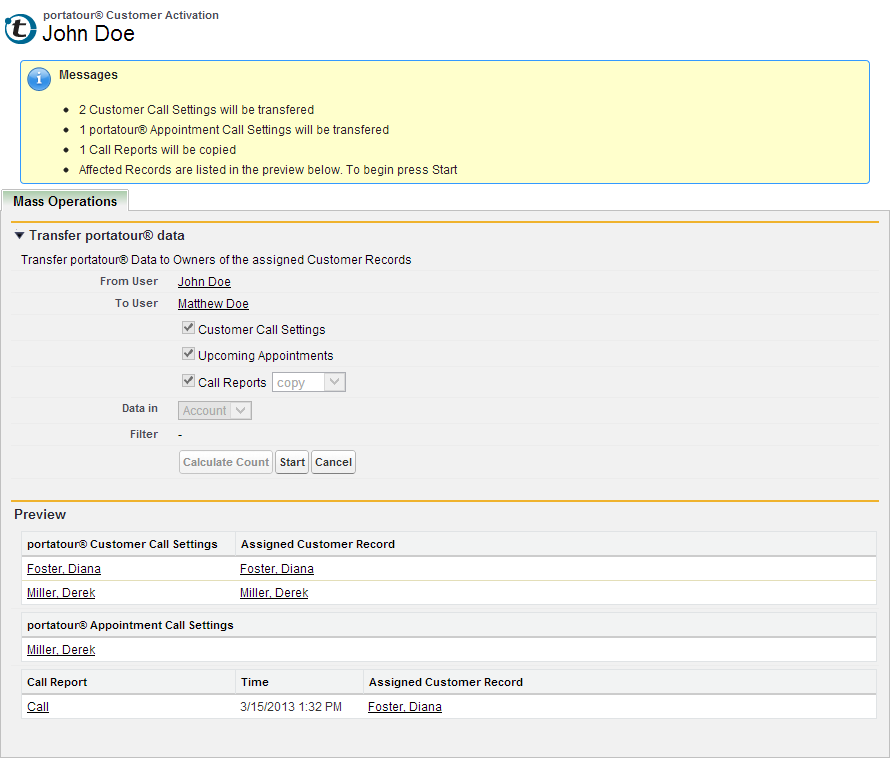 Select Start to transfer the call settings.
Subsequently, the result will be displayed as Errors and Success:

Select OK to close the page.