By clicking the address option you reach a form where you can change the customer's master data, consisting of name, address and geo-position.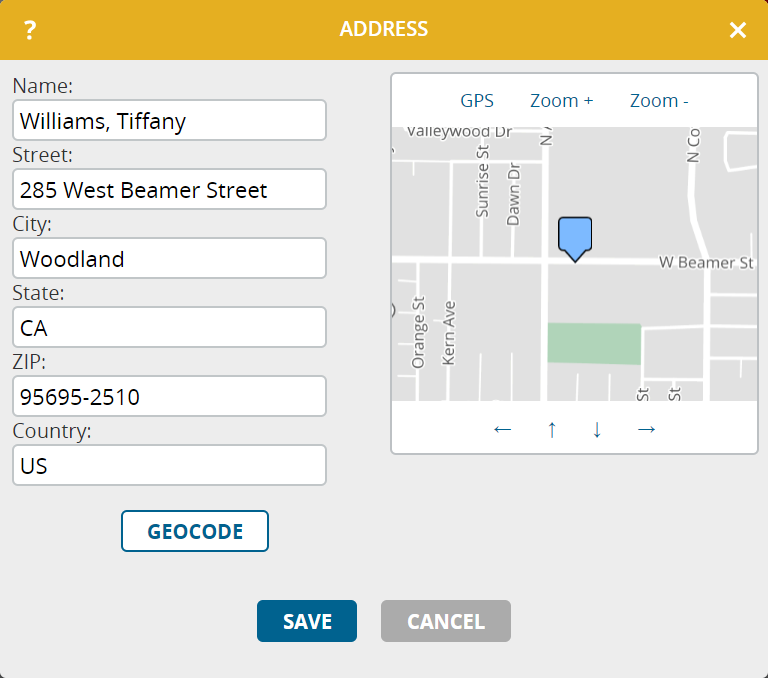 Make the changes in the respective input box and click Save.
Please pay attention to the following details when editing customer data:
Setting the Country is only necessary if it is different from your home country.
Do not forget to click Geocode once you have edited the address. Only then the new address will be geocoded, i.e. the relevant position for route-planning will be determined on the map. Please refer to section Geocode address for information regarding geocoding and possible error messages.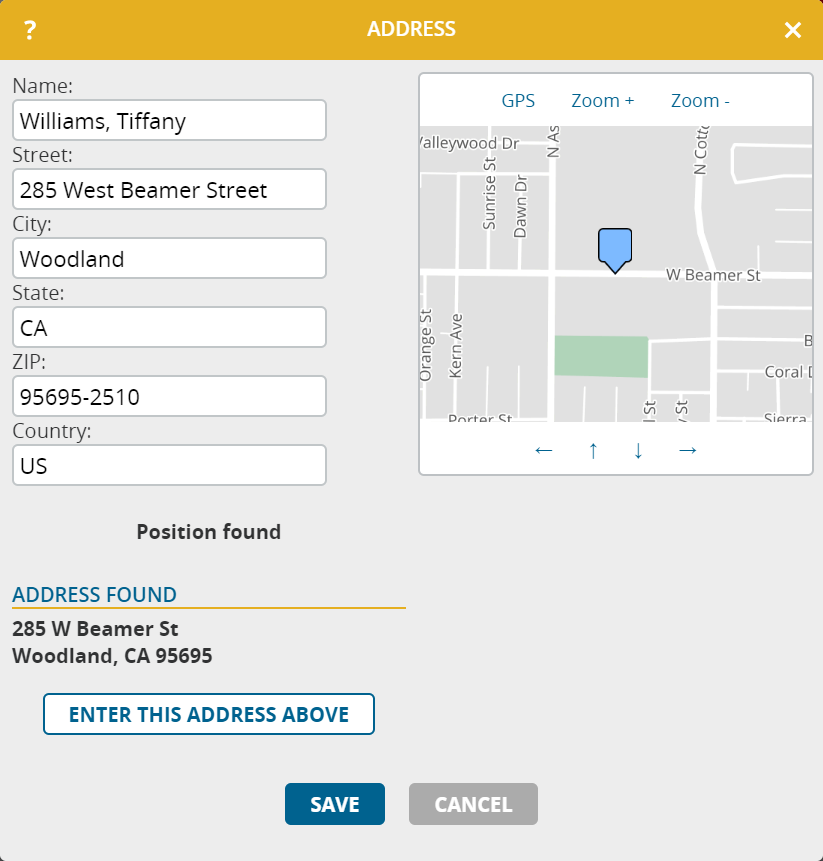 You can optionally set the position manually on the map (see section Set geo-location manually) or use the GPS function to determine the location (see section Determine GPS location).
Click Save to apply the new address including the geo-location of the customer.