You can get portatour® for Salesforce® through the Salesforce AppExchange. Search for 'portatour' or use the following link:
https://www.portatour.com/salesforce/download
Select Get It Now:

Log in:

Choose whether you want to install portatour® in production or in sandbox: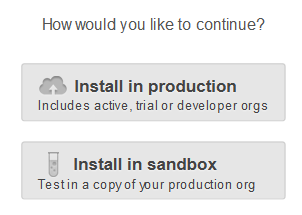 Log in to your Salesforce Organization. Carefully read the terms and conditions for portatour®. To continue the installation, you need to accept them: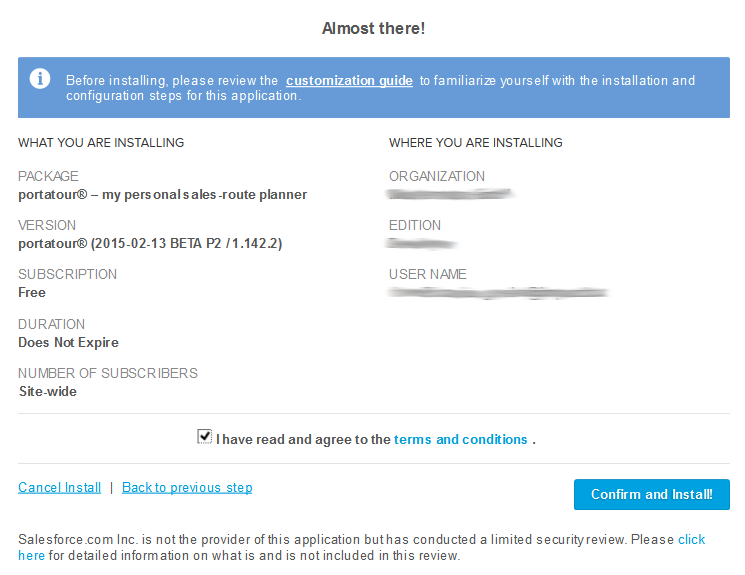 Confirm the installation by pressing Confirm and Install!
Initial permissions
After you logged in to the Salesforce Organization in which portatour® will be installed, a selection is shown. These are initial permissions - leave the setting Install for Admins only (see Permission Sets) and click on Install.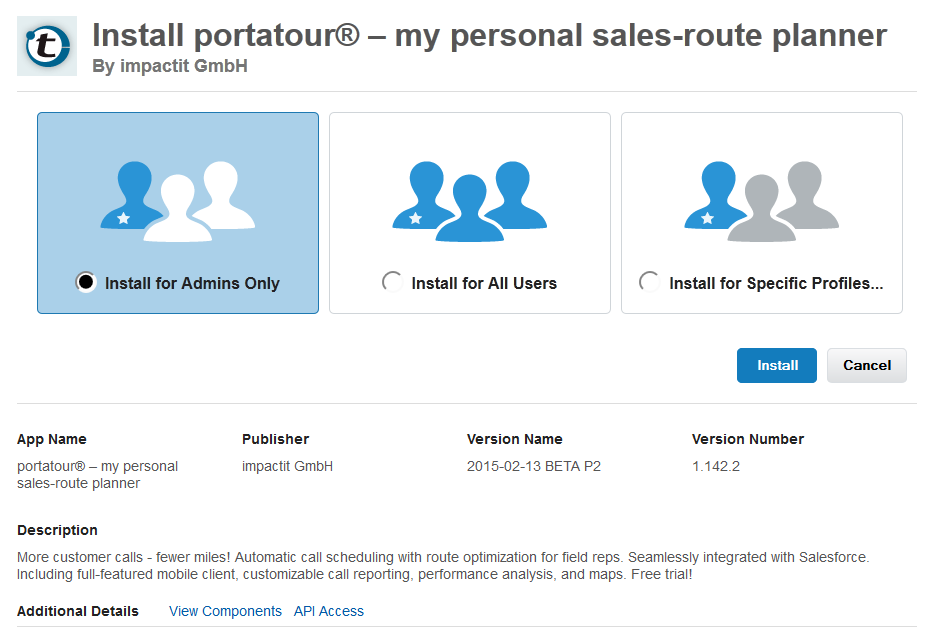 Hint: In a Salesforce Professional Edition Organization, there is only one option available: Install for All Users.
Hint: portatour® uses its own permission system based on Permission Sets (see also
Permission Sets
). After the installation you will decide which users are going to be activated for portatour®.
portatour® for Salesforce® communicates with the portatour® Server Farm which is responsible for computing the routes. It is important to approve this connection. The communication between Salesforce and portatour® is encrypted with SSL (see section Data exchange with the portatour® Server Farm).
Confirm the checkbox Yes, grant access to these third-party web sites and press Continue: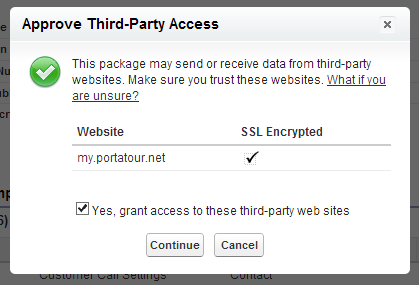 The installation process usually takes a couple of minutes. You will be notified via email once the installation is completed. Proceed afterwards.