If you absolutely want to call a customer in the next couple of days, but have not agreed on a specific date, you can add a reservation to 'include' customers in the schedule so that they have to be considered and optimally ranked by portatour® in the schedule. Customers can be included at following places:
On the customer page: open the customer who is to be included. In the call settings section, click on Include in Schedule.

In the customer list: Highlight customers that should be included in the list and select Include selected in next schedule (see section Customer list).
In a Mass Operation: use the Salesforce Account, Lead or Contact Search function or another view listing customers, highlight the customers to include, and select Edit. Edit the reservation setting, set it to Include in Schedule (see section Mass editing).
On the map: Click on the customer marker in the schedule or in the customer list. An info-bubble pops up, click on Change... and select Keep in Schedule (or Include in Schedule).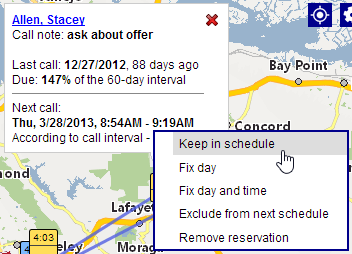 The customers to be included in the schedule are now listed on the portatour® scheduling page in the Reservations tab.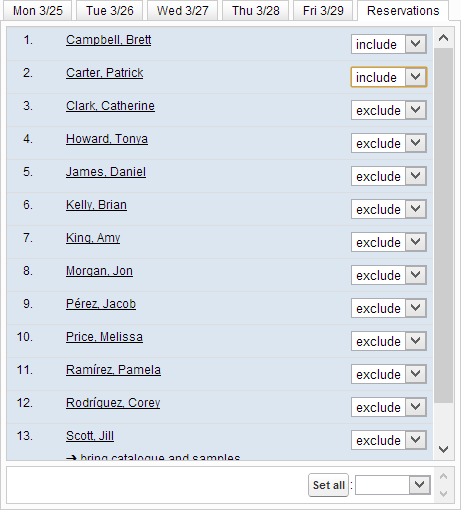 If you subsequently update schedule, the customers included will be scheduled by portatour® and removed from the reservation list.