Activate customers for portatour®
Consult the User Manual. This function corresponds to customer activation for users with an extension to select the data owner.
Transfer portatour® Data
Use this auxiliary function to transfer portatour® Customers, Appointments and other data between users in your organization, e.g. in course of districting.
This function is only available in the Multiple salesreps per customer Mode (see section Call Settings Permissions).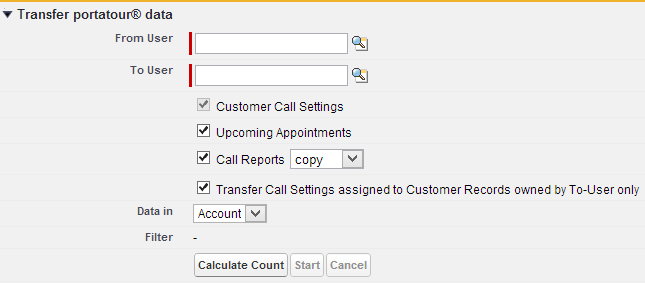 Select the current owner of the portatour® data as well as the target user.
The following 3 checkboxes determine which data is transferred. Customer Call Settings are transferred in any case. Optionally, Upcoming Appointments as well as Call Reports can be transferred. Call Reports can be copied or transferred.
The checkbox Transfer Call Settings assigned to Customer Records owned by To-User only limits the amount of transferable data. Select Calculate Count and check the preview.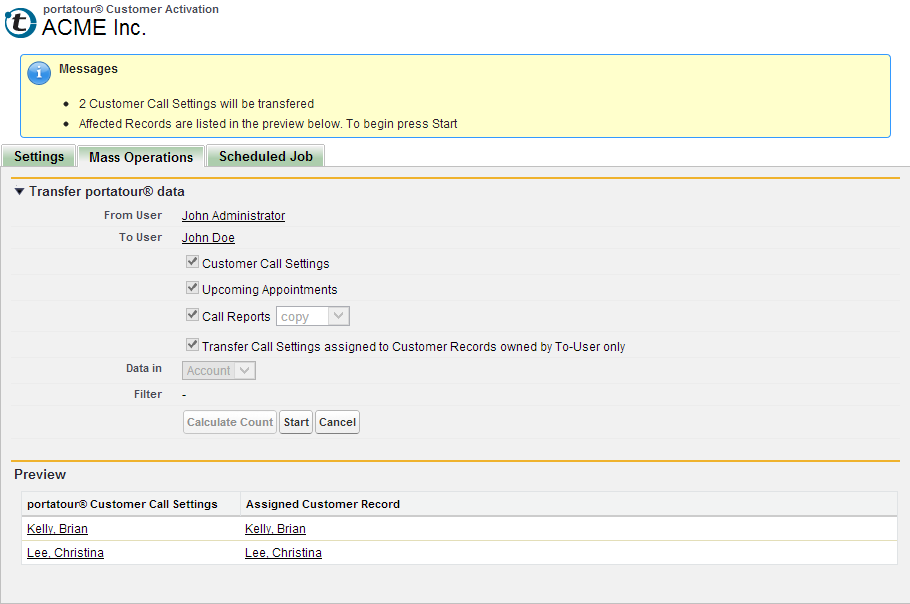 Select Start to transfer the call settings.
Subsequently, the result will be displayed as Errors and Success: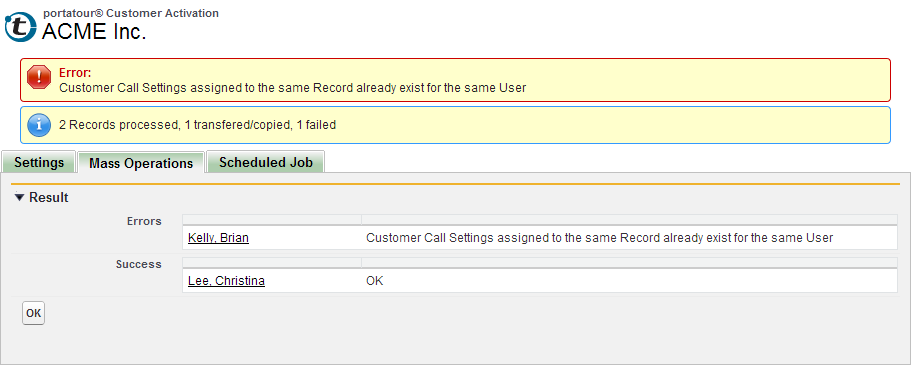 Click OK to proceed.