It is possible to collectively activate a selection of customers for portatour®. Use the custom view or the Salesforce search function to select customers: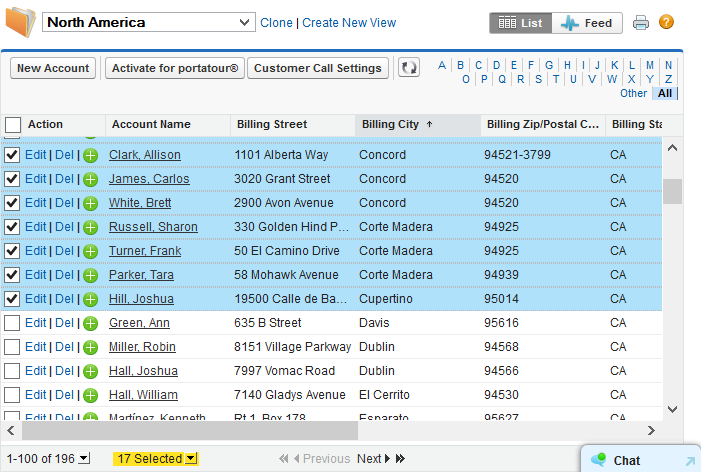 Select customers that should be activated by ticking the check boxes, and then click Activate for portatour® on top of the view or search results list. You will be prompted to begin activation by pressing Start: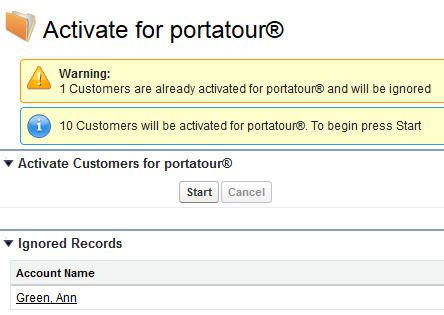 Customers that have already been activated for portatour® are excluded and listed within Ignored Records.
Proceed along the lines of automatic mass activation.
Hint: Generally, in the Single salesrep per customer Mode, only customers you are the owner of, can be activated for portatour®. In the Multiple salesreps per customer Mode you are prompted to select whether the customer should be activated for portatour® by a user (you are pre-selected) or by the owner of the customer. In the latter, the selected user will see the activated users in their schedules.