If you want to set scheduling parameters or business hours to the same value for a selection of customers, edit reservations for several customers simultaneously or deactivate customers collectively, you can do so comfortably with a Mass update.
Use selections in the customer list (section Customer list), the Salesforce Search, or a custom view to select customers:

Select customers using the checkbox and click the Customer Call Settings button on the top of the view or search results list. In the customer list, select the Edit selected button. Mass Update will be initiated: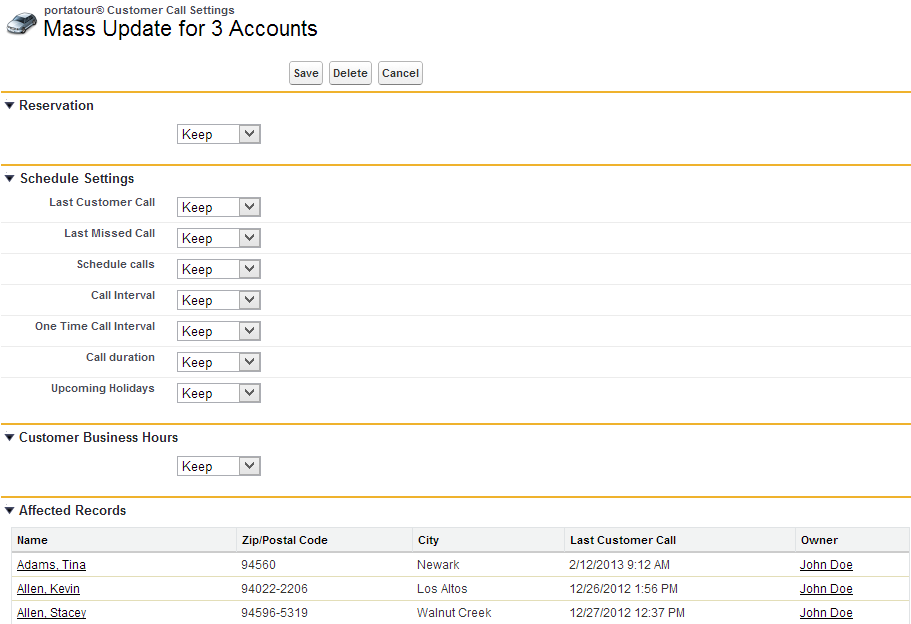 Next to each value, a drop-down menu with the options Keep and Overwrite is provided. Select Overwrite to Mass Update this value for the customers selected.
Records that are affected by Mass Update are listed below.
If there are records which are not activated for portatour® within the selection, you will be notified by warning message and the ignored records will be issued:

After you have modified the values, press Save to carry out the selected Mass Update.
Reservation

Select Include in Schedule to include customers in the next schedule. Through Exclude from Schedule you exclude customers from the next schedule. Select Clear Reservation to delete reservations of the selected customer.
Scheduling parameters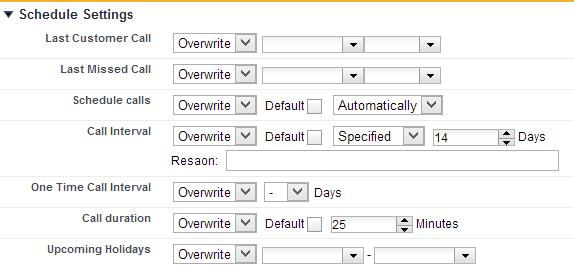 For the selected customers, Schedule Settings can be overwritten en masse.
Activate the checkbox Default to reset the scheduling parameter to default values from the portatour® user settings.
Hint: Use Mass Update to overwrite Last Call or Last Missed Call only in exceptional cases. When changing either field, a Mass Update will not create call reports, nor will any existing reservation be deleted.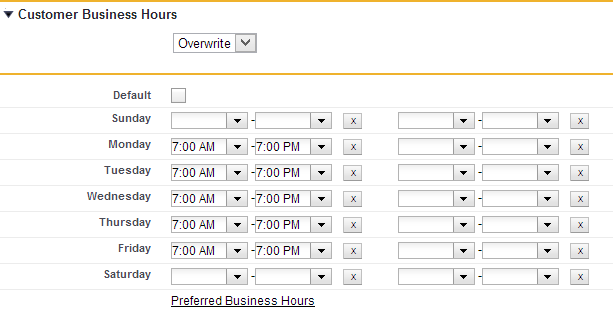 Business hours
Similar to scheduling parameters, Customer Business Hours can be set or reset to default values from the portatour® user settings.
Deactivate by deleting
Delete the selected call settings to deactivate customers for portatour®. To do this, push the Delete button and confirm the request.
Customer call settings will be deleted and moved to the recycle bin.