Upon completion of the field assignments you can preview the records that are to be imported. Check if the field contents shown correspond to the column headings.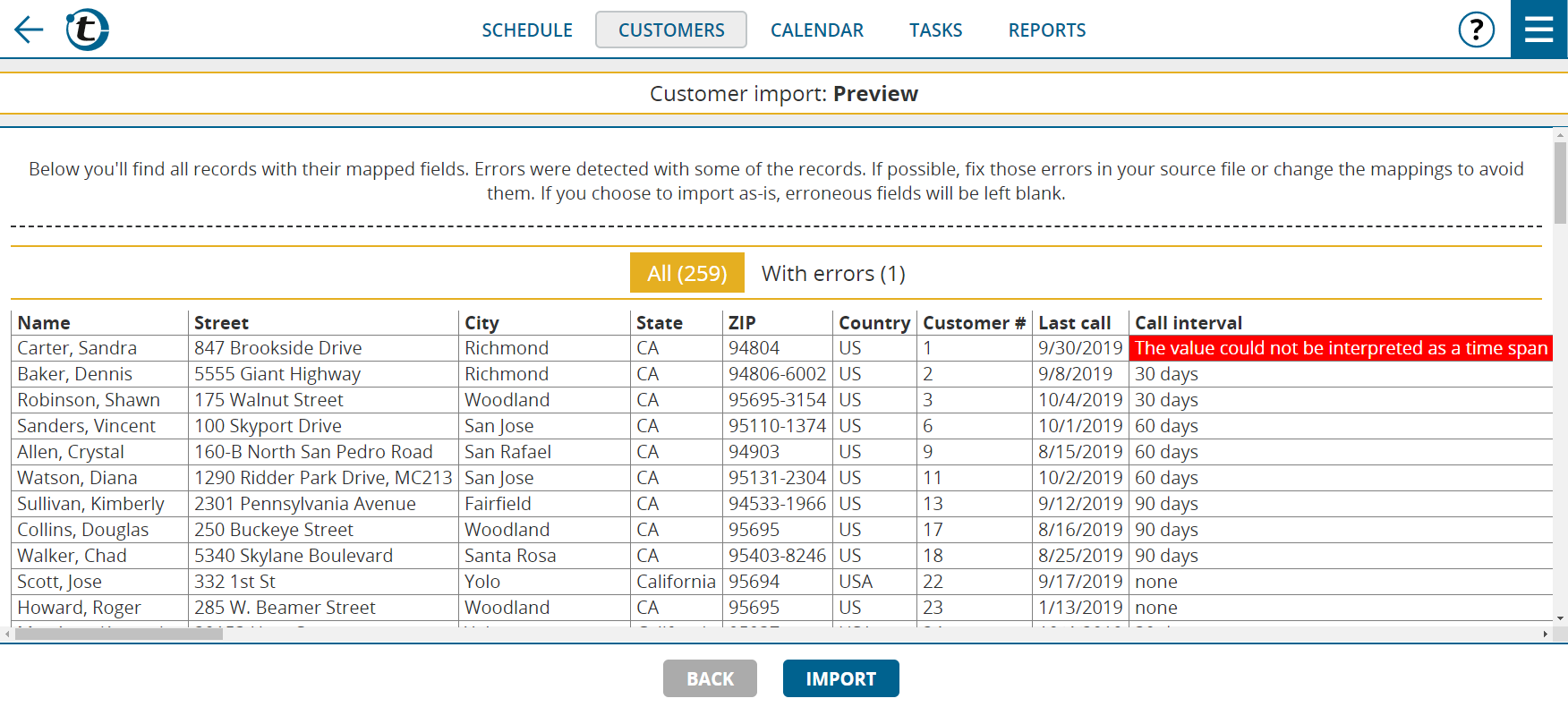 Values recognized by portatour® as faulty are shown in red, and the reason for the error is displayed. Click With errors to filter the preview for faulty records.
Hint: We recommend to correct errors before the import by editing the field mapping or the source file. A subsequent revision of faulty customer data would be more time-consuming in most cases.
Import
Launch the import process with the Import button.
In course of this process, the imported customers will be located on the map by portatour® ('geo-coding'). Depending on the number of customers that are to be imported, this process may take up to a minute to complete.
Upon completion you will receive a summary that may show errors and warnings (see section Resolve import errors).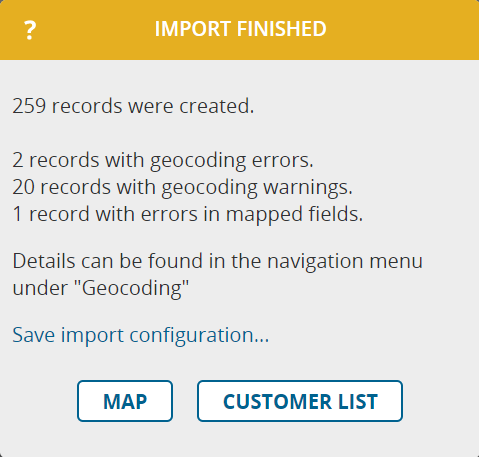 Hint: The import settings will be saved internally for later reuse. Your field assignments will be available again for the next import, provided that the column headings of your source file remain unchanged. Click Save import configuration if you want to import customer data for several users. Click Use a previously downloaded import configuration when uploading the import file for further users in order to reuse the saved import configuration.
Resolve import errors
The following errors or warnings may occur in the course of the importing process:
Customers could not be located on the map exactly, or not at all. These customers can be found in the main menu in Geocoding, see section Geo-coding
Customers with incorrect data values in fields (preview highlighted in red) will still be imported, but the incorrect values will be replaced by the default value or left blank.
Customers without names are labeled '<no name>'.