If the source file is an Excel- or OpenDocument file, select the worksheet from which you want to import the customer data in this step:
Click the title of the desired worksheet at the top. A preview will be displayed.
Click Next.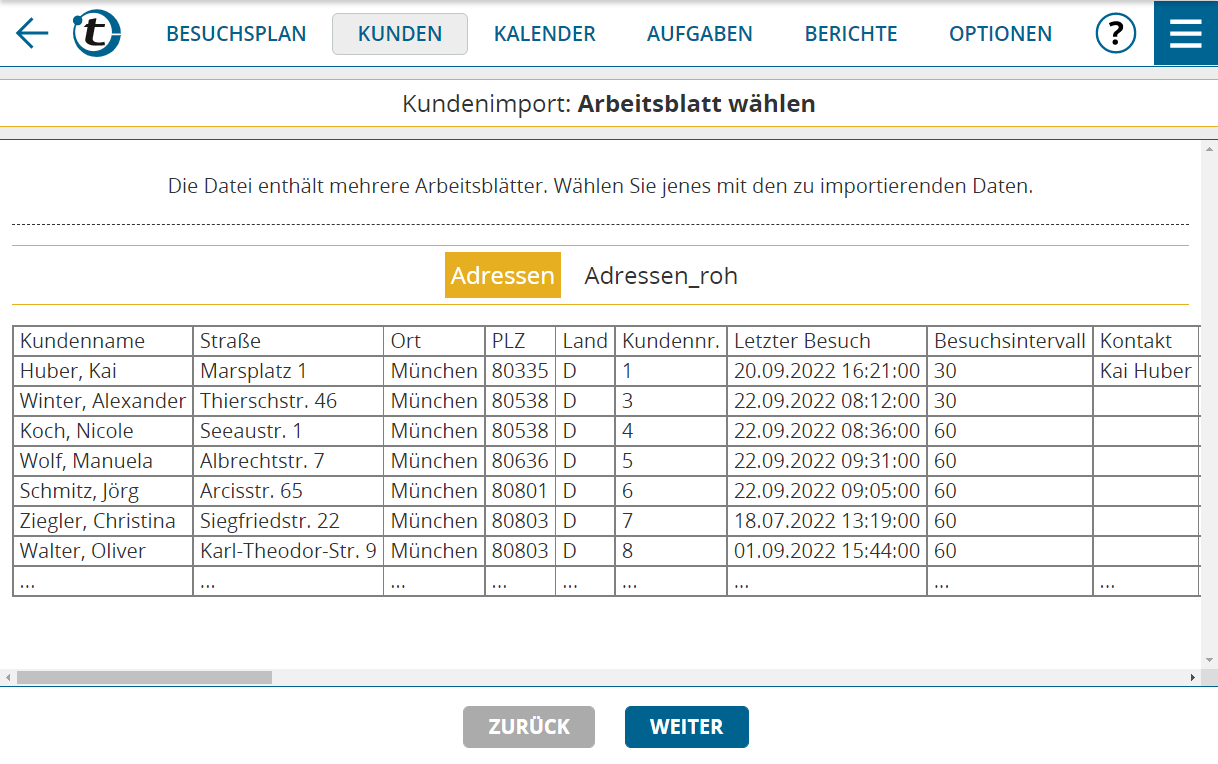 Hint: This step will be skipped automatically if only one worksheet with data is available.