As an alternative to manually creating individual customer records (see section Create customers) portatour® enables you to mass-import customer data from Excel-, OpenOffice- and text documents. Simply open Customers in the main menu and click on Import.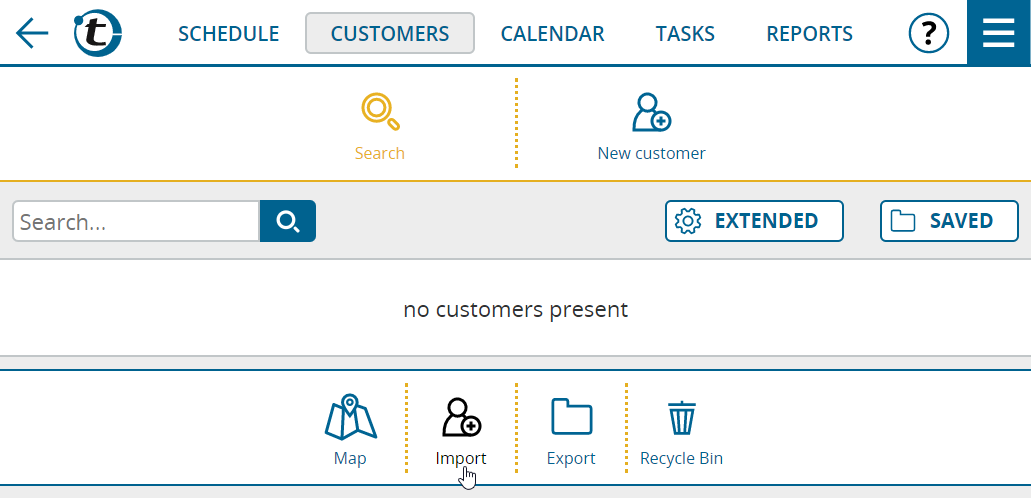 Alternatively, open the Options in the menu and click Import data > Customers in the Data management section.
Hint: If you still have demo data saved in portatour® you will be asked to Remove demo data. Click Factory reset to continue the import.
The import is done step by step. With the buttons Next or Back at the bottom you can jump to the next or previous step. Your input will be preserved.
Hint: If you stop your activity in the browser for a few minutes during the importing process, then portatour® automatically aborts the import. To manually cancel the import, either close the browser window or click on a different item in the main menu.
If you have not set your home location in portatour® yet, you will now be prompted to do so (see section
Home location
).