Navigate to Settings and then to portatour® - Administration. Select License.
A form is displayed where you can enter the access data for portatour®, obtain information about the existing portatour® license, or request a trial license.
Apply for trial License
In case you do not have access data yet, you can apply for a free trial through Request a test license.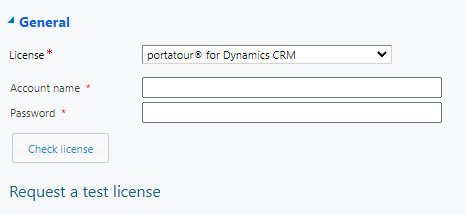 You will be forwarded to the portatour® website.
Enter your information in the form and click Sign up for trial. In the next step, enter the company information for which the license shall be granted and click Submit.
A member of the portatour® team will take care of issuing the test license. Normally you will receive your login data via email within 24 hours on working days. It will be sent to the email address indicated.
Enter License data

Enter the login data, which you received with your portatour® license, into the fields Account name and Password. Keep your login data safe and do not pass them on to third parties.
Click on Check license. Your login data is checked by the portatour® server and your license information is displayed: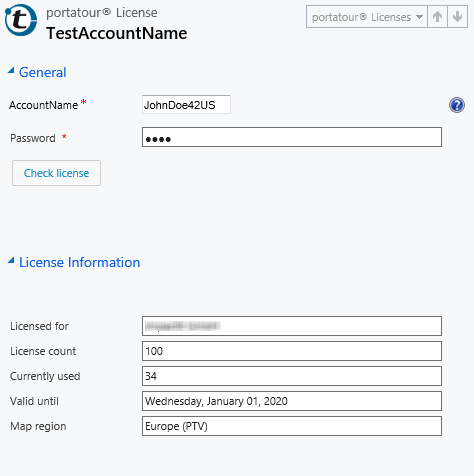 If an error occurs, contact portatour® support (see Support in case of error).
Save and close the portatour® license.