Log in to your Dynamics CRM organization as a user who has the system administrator role.
Navigate to Settings and then to portatour® - Administration. Here you will find an overview of all the options for setting up portatour® for your organization.
Note: If this page is not displayed, ensure that you have logged on as a user who has the 'system administrator' role.
Note: immediately after installation it is necessary to refresh the window of your web browser (key F5).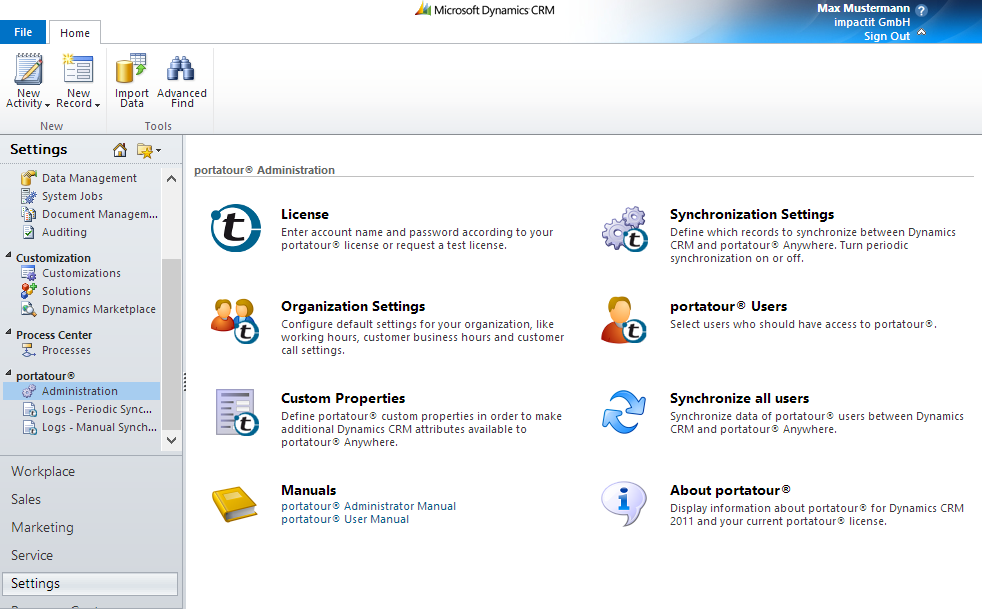 When starting up portatour® for the first time, some sections of the page are deactivated. These are to be configured step by step. After each configuration step, the next section opens up.