Download the solution portatour® for Dynamics CRM and save the file.
Import the downloaded solution, by following the steps below.
Log in to your Dynamics CRM Organization via a user who is a system administrator.
Note: to import solutions into Dynamics CRM, the role of System Customizer is sufficient. However, for the subsequent configuration of portatour® for Dynamics CRM, it is necessary to be a system administrator.
In the Dynamics CRM nenu, navigate to Settings and then to Customization - Solutions.
Select Import solution and then Browse and select the saved file 'portatourForCRM2011-x.x.x.x-Managed.zip'.
Select Next.
Information about the solution is displayed.
Select Next.
The window Import Options is displayed.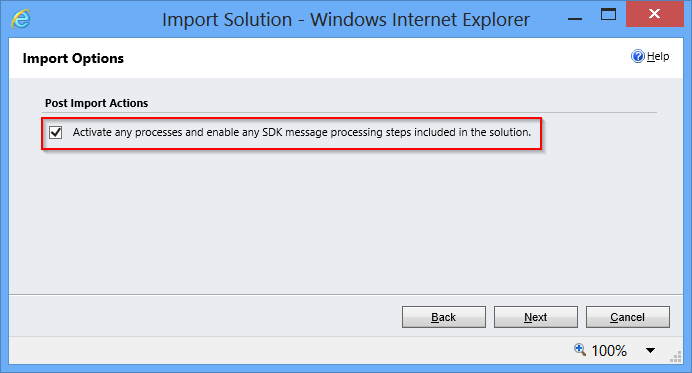 In the field Post Import Actions tick the option Activate any processes and enable any SDK message processing steps included in the solution.
If you had already installed a version of the solution portatour® for Dynamics CRM then two options are displayed in the field Previous customizations on components included in this solution. Select the option Overwrite customizations.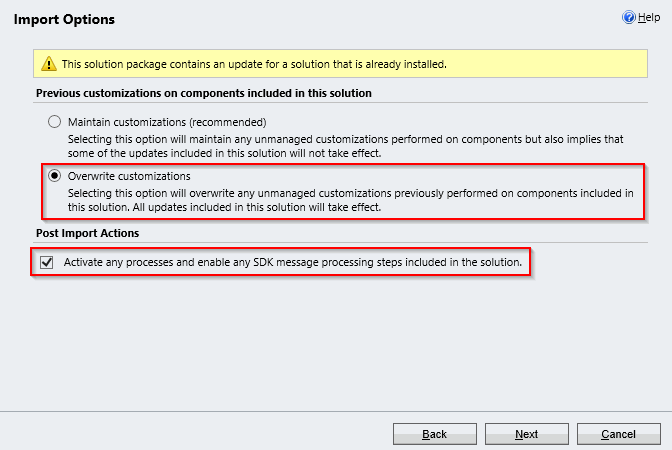 Click on Next
The solution is now being imported. This process takes up to five minutes.
After the installation is completed a window is displayed with information about imported solutions.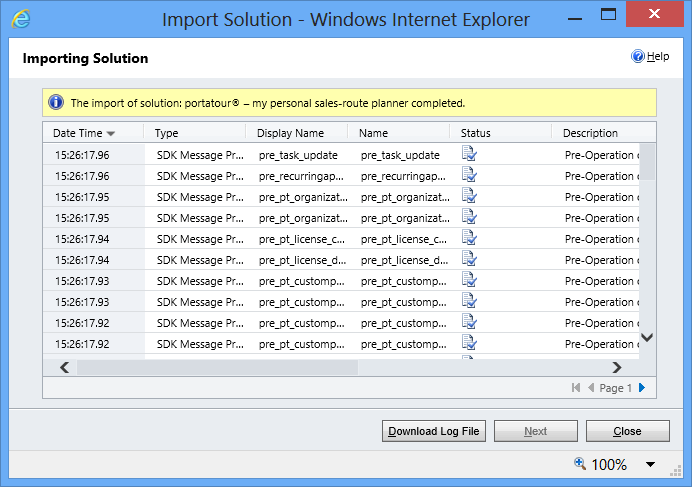 Note: if you have updated an already existing imported version of the solution, warnings are displayed that original input and processes are being deactivated. This is the intended behavior.
Click on Close
The solution has now been imported.
Refresh the window of your web browser (key F5).