By clicking Calendar in the navigation bar or navigation menu you reach the calendar. By clicking the icon

you get to the appointment list: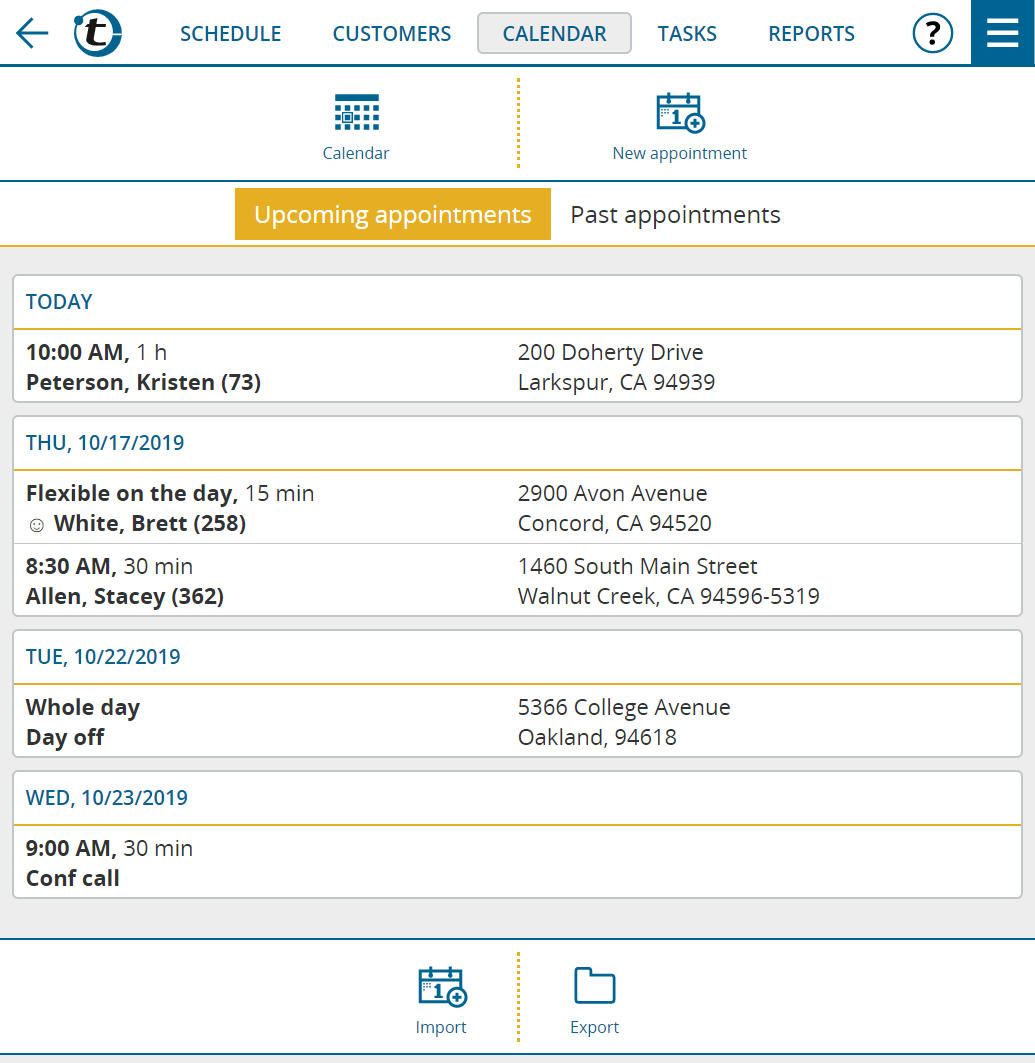 Appointments are grouped by day and displayed with start time (possibly with time frame), appointment duration and subject. Appointments that have already been completed are check-marked. The detail page of the appointment is opened by clicking on the appointment. By clicking on Past appointments the appointments of the last 90 days are shown. Appointments older than 90 days are deleted.
In the multi-column display mode, the event address is displayed in the second column.
By clicking on New Appointment below the navigation bar you create an appointment with or without customer reference (see also Create appointment).
By clicking on Calendar you open the calendar view with the scheduled calls and appointments (see also section Calendar).
Click the magnifying glass icon to search your appointment list. The search works in the same way as the customer search - see the sections Quick search of customers, Extended customer search and Saved searches.
Below the appointment list you can Export all appointments in the selected format, with the option of including the customer data.