On this page you import the individual business hours of customers. The indication of business hours is optional. The default settings that you set in the portatour® options (see Business hours of customers) only apply if either no field assignments are made or the fields of the import file are empty.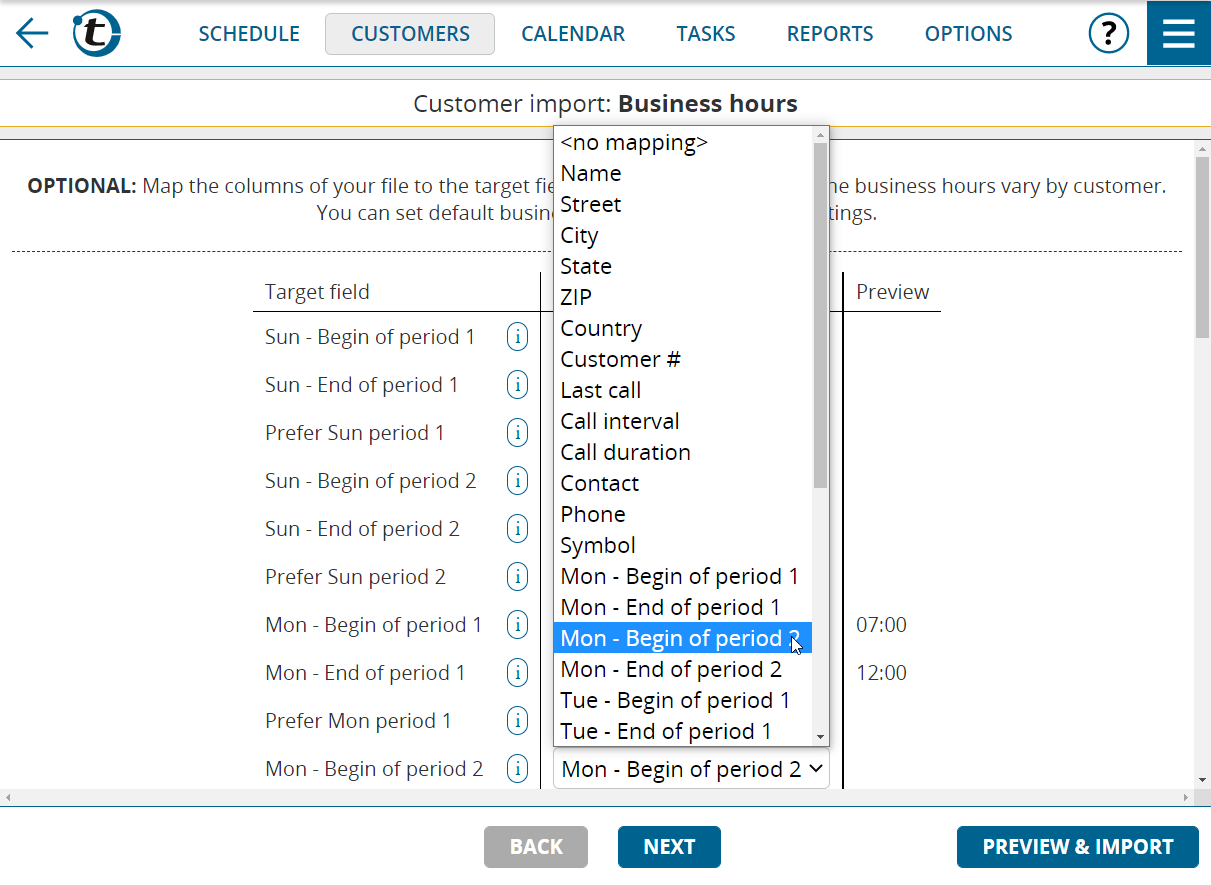 Hint: Further information is shown by clicking

. For details on field mapping see
Field mapping
.