The access link you received on your device via email or text message leads you to:
https://my.portatour.net/a/
and optionally contains your user name at the end. Click this link or enter it into the web browser. You get to the login page. Enter your user name and your personally chosen password. The characters entered are hidden. If you enter your password incorrectly 5 times, your access will be blocked for 15 minutes. If you have forgotten your password, click Forgot your password?.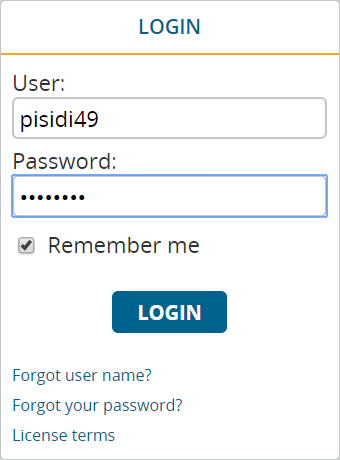 Hint: We recommend to add this page to your favorites (bookmarks) in your web browser or to create an icon on your home screen in order to enable fast access to portatour® in the future.
If you keep Remember me activated, your web browser will memorize your access data and you will automatically be forwarded to the homepage the next time you access portatour® – until you quit the program with the Logout option.
Hint: In this case, think about protecting your mobile device from unauthorized access by configuring a security PIN to unlock your mobile. Change your password in case of loss or theft of your device.
You get to the homepage by clicking Login.