By clicking Options > Working hours and Custom settings, you get to the editing page of your working hours intended for customer calls.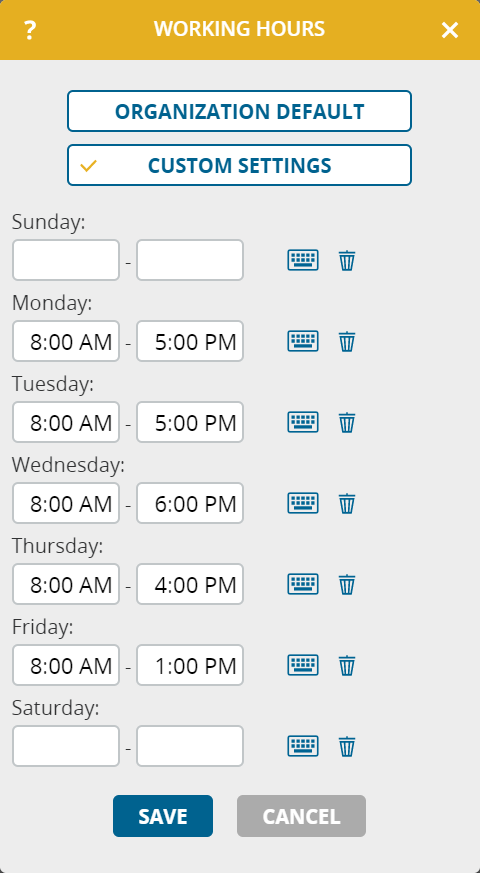 For each day of the week, enter your desired departure and return times. Set the times by selecting the hours and minutes in the selection boxes. If you do not find the desired times in the selection boxes, click the keyboard symbol to the right of the input fields and enter the times manually in hours and minutes. Leave the input fields empty for days without calls - e.g. Saturdays and Sundays. To quickly delete a period, click the recycle bin icon. Click the down arrow icon to apply the day's periods for the next day of the week.
Click Save to apply the changes. Clicking on Organization default resets the working hours to the default values of your organization.
Note: For one-time deviations of working times, create fixed appointments on the respective day in the calendar. To do this, move the overnight stay entry at the start or end of the day (see
Changing working hours
).