Change your password used for accessing portatour® Anywhere with the option Change password.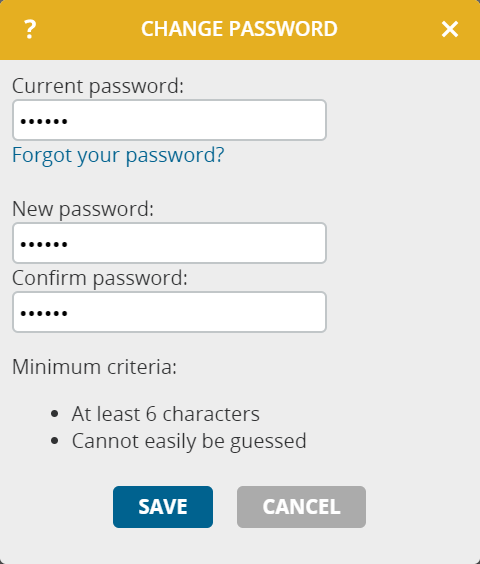 Provide your currently valid password in Current password. Select a new password, enter it in New password and confirm it in Confirm password. Press Save to apply the changes.
If you forgot your password, click Forgot your password?. After confirming by clicking Reset you will receive a reset code and a link to reset your password via email. Click the link to set a new password.