By clicking Home location you can edit the address you usually start and end your route with.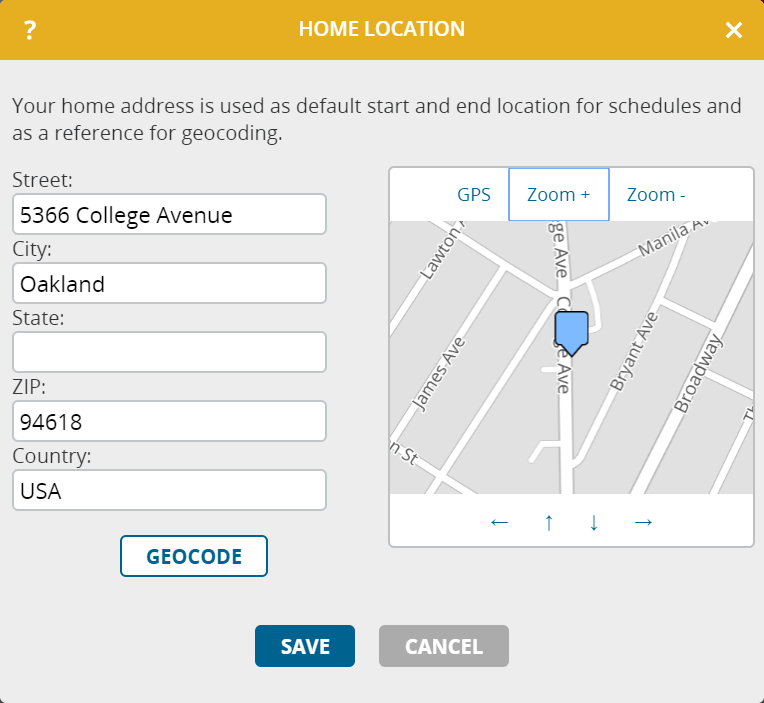 Enter the Country in order to avoid ambiguity. Customers without a configured country are assigned to your home country. After you have entered the complete address, click Geocode. If geo-coding does not deliver the desired result, you can manually alter the position on the map (see section Set geo-location manually) or determine the location by using the GPS function of your smartphone (see section Determine GPS location).
Save your home location by clicking Save.