The search bar is displayed by selecting the sub-menu Search. Here you find the input box for quick search on the left.

After having entered the keyword for the quick search, click the button next to the input box or press Enter. The search checks all fields and displays those customers for whom the search word has been found. The search is not case sensitive. The default sorting is by Last activity.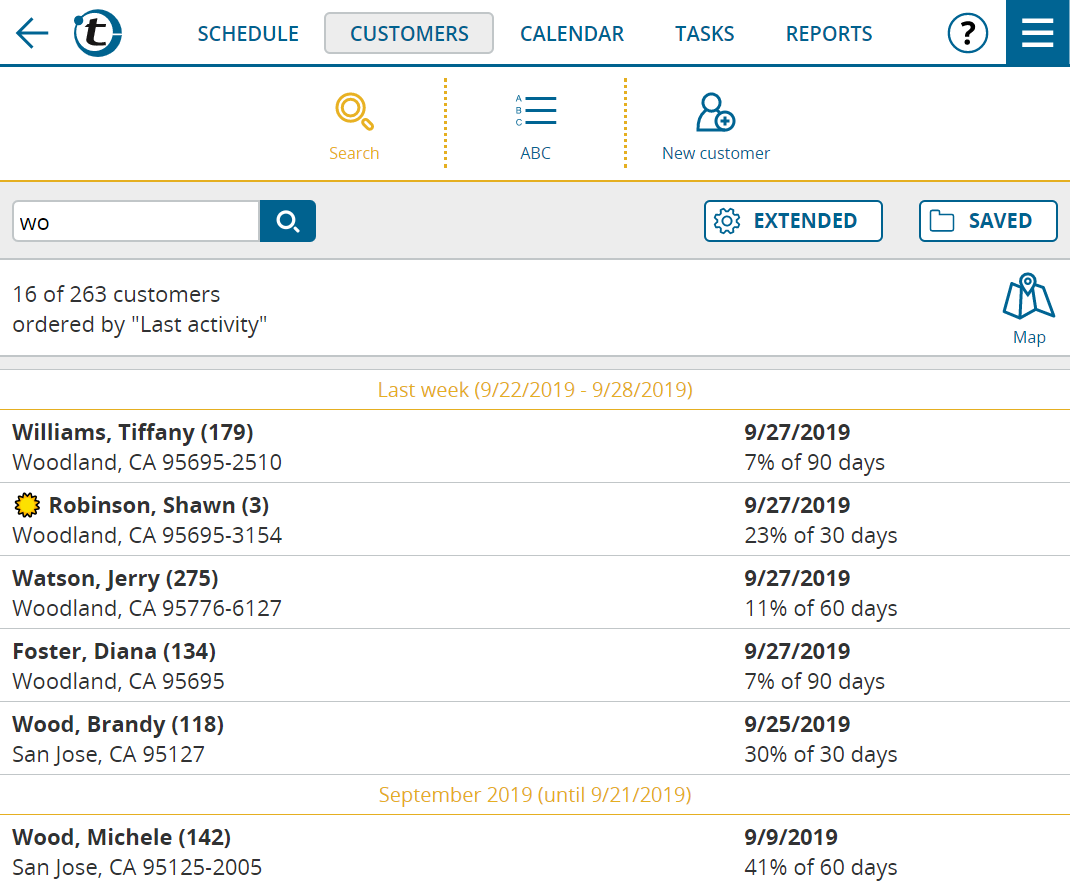 Below the search bar, the number of hits and the total number of customers as well as the current sorting are shown. By clicking the map icon to the right, all customers found are displayed on the customer map (see sectionCustomer map).
If your search returns more than 25 customers, then only the first 25 customers will initially be displayed. Click Show all X ... to display all customers.