Are you interested in what effect the current traffic situation has on the already calculated travel times in your schedule?
Display the effect of the current traffic situation on driving routes
Open your Schedule.
At the top, click the Map button (or More > Map for small devices). You will now see the map with the planned driving routes of the selected day.
Click the Current traffic button with the car icon in the upper right corner.
For each journey of the day displayed, portatour® checks whether there would be a faster alternative route when taking the current traffic situation into account. If so, it will be displayed in blue, while the originally planned journey remains a dashed line.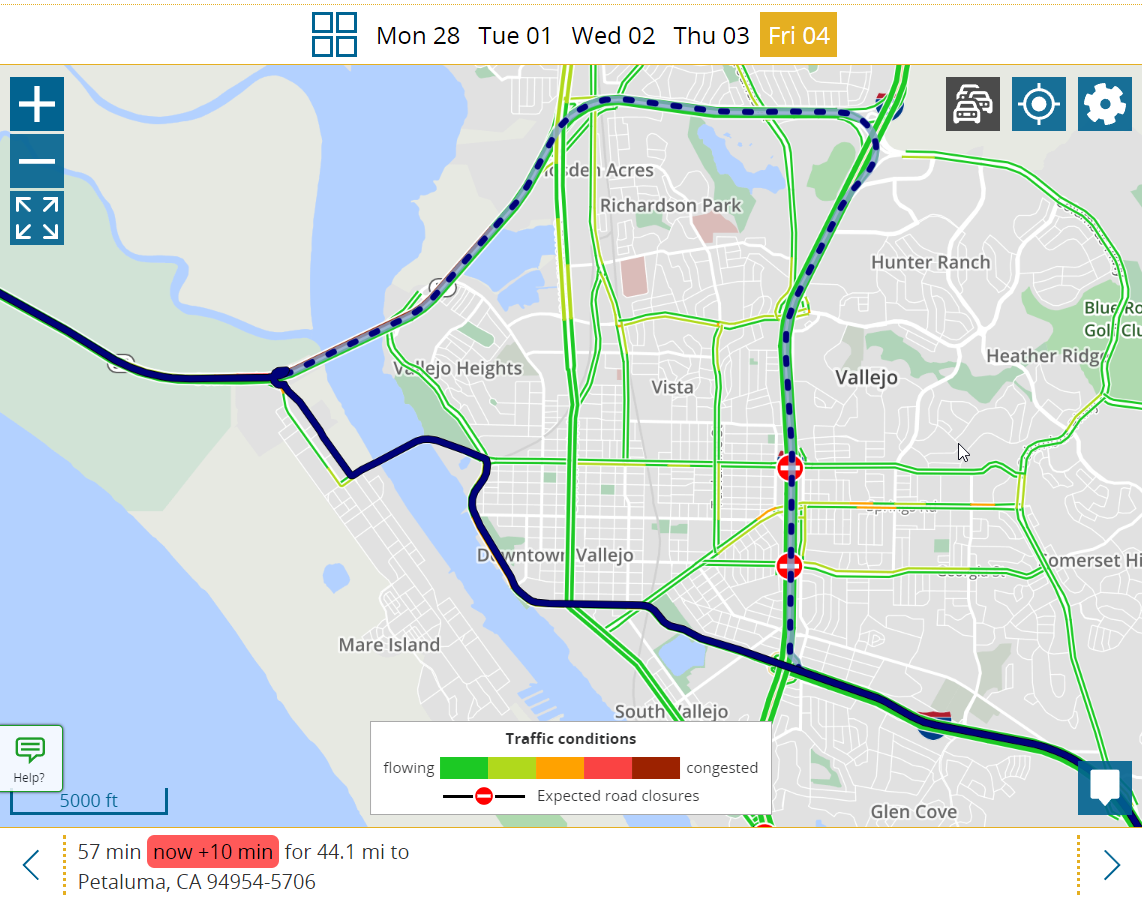 Clicking a route on the map will show the time difference from the originally planned travel time in the bar at the bottom.